Kenny Ross Body Shops
---
Kenny Ross Automotive Group Is the Premier Collision Center in Pittsburgh.
At Kenny Ross Automotive Group, our body shop technicians are trained to work with every make and model of vehicle on the road. With decades of experience, our team takes pride in the service that we provide to our community. That's why we apply a multi-point quality control inspection to every repair. With Kenny Ross, you can be sure that your vehicle's body work is in the hands of experts and handled to exceed your expectations.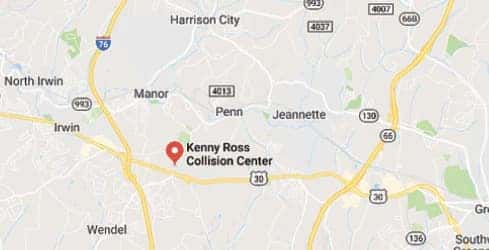 Kenny Ross Collision Irwin
104 Black Hill Rd
Adamsburg, PA 15611
(724) 864-3601
Scan the QR code below for an easy online estimate experience or to schedule an appointment.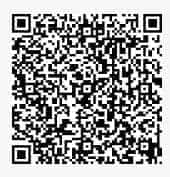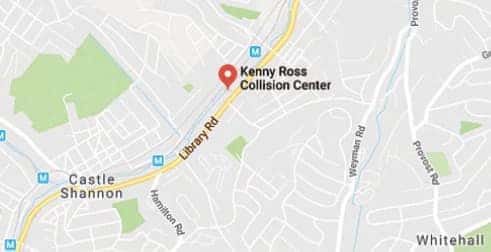 Kenny Ross Collision South
3200 Library Road
Pittsburgh, PA 15234
(412) 881-0001
Scan the QR code below for an easy online estimate experience or to schedule an appointment.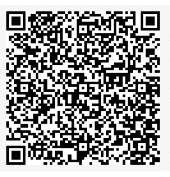 Complimentary Estimates
You can trust Kenny Ross Collision to be transparent about the necessary repairs on your vehicle. We are so transparent in fact that we offer no charge or complimentary evaluations and estimates. While we won't know the true extent of any secondary damage until we have your vehicle in the shop, we provide you with a pricing ballpark before you make any commitments. We also keep you in the loop as repairs are completed so that you encounter no surprises when you pick up your vehicle.
Mechanical Service
Because Kenny Ross Collision Centers are located in close proximity to our dealership Service Departments, we can help you rectify both body work and mechanical work during your visit. Our dealerships have been recently enhanced with updated equipment and our technicians undergo constant training and testing to ensure we are more than qualified to work on your vehicle.
Direct Repair
We work with all major insurance companies to ensure a seamless collision work experience. Our staff is trained on the necessary requirements and paperwork when it comes to accident repair. You can trust us to work with your insurance to get your vehicle repaired and back on the road again soon.
Vehicle Rental
When you have repair work done at Kenny Ross, you'll never be inconvenienced. Our in-house rental team will coordinate a vehicle rental for you at the time of your appointment and get you set on your way while your ride is in our shop.
Windshield Repair & Paintless Dent Repair
We offer both windshield repair and paintless dent repair within each of our Collision Centers. Using the most upto-date and effective techniques allows us to perform these common repairs for our customers in a timely manner.